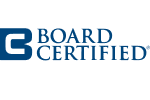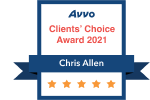 Domestic Violence
Montgomery County, Texas Domestic Violence Attorney
Family Violence Lawyer in Conroe, The Woodlands and the surrounding areas of Montgomery County
Domestic violence charges are undoubtedly some of the most volatile and emotionally charged cases in the criminal justice system. If you have been arrested for family violence, you could be convicted even if the alleged victim does not want to pursue charges against you. It is not uncommon for prosecutors to maintain a policy that they will prosecute the charges against you despite the wishes of the alleged victim. This is a policy put in place to protect the victim from being threatened or harassed into dropping charges. This can certainly result in severe consequences for you if you have been falsely accused. These types of situations can escalate without the aid of an experienced lawyer.
Montgomery County Assault / Domestic Violence Lawyer
The Law Office of Chris Allen and Bill Pattillo has the experience, knowledge and dedication to your rights that will help ensure you a successful resolution of your case. If your ability to see your family is in peril due to a family violence-related charge, you need an aggressive criminal defense lawyer to protect this right.
If you are looking for a domestic violence defense lawyer in Montgomery County, contact the Law Office of Chris Allen and Bill Pattillo. We serve clients throughout Montgomery County, including Conroe, The Woodlands, Willis, Magnolia, New Caney and all areas of the county.
Client Reviews
Contact Us
1

Free Consultation

2

Evening & Weekend Appointments Available

3

Over 45 Years of Combined Experience
Fill out the contact form or call us at
(936) 539-5522
to schedule your free consultation.