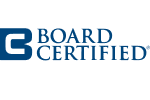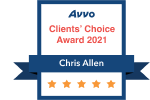 Sex Crimes
Montgomery County, Texas Sex Crimes Attorney
Sex Crimes Defense Lawyer in Conroe, The Woodlands and the Surrounding Areas of Montgomery County, Texas
If you have been charged with or are being investigated for a sex crime in Texas, you are facing extremely severe penalties if you are convicted. This is in addition to the social stigma that is attached to even an allegation of a sex crime. Because of the stigma attached to sex crimes in our society, your good name can be ruined even on a false accusation. This is one of the many reasons that you need to contact a hard working, aggressive criminal defense attorney if such allegations are made.
We can help you if you have been charged with any of the following:
Aggravated sexual assault/rape
Sexual assault/rape
Attempted sexual assault/rape
Indecency with a Child
Prostitution
Child molestation
Sexual assault of a child
Child abuse
Child pornography
Other internet/computer sex crimes
Sexual Performance by a Child
Indecent Exposure
Public lewdness
Burglary with intent to commit sexual abuse/sexual assault
Montgomery County Sex Crimes Lawyer
In many cases, if you are convicted of a sex crime, you will be required to register as a sex offender for the rest of your life. This will restrict where you can live and where you can work . Being charged with a sex crime is a life changing event. If you have been falsely accused of a sexual crime, you need to make sure that your rights and your good name are protected.
Above all else when you have been accused of a sex crime you need to be aware of your rights. You need to know that you are not alone in this difficult time. Don't let the shame of an allegation prevent you from presenting the best possible defense. Attorney Chris Allen will work tirelessly to ensure that your rights are maintained throughout your case and that you get the best possible outcome to your case.
If you are looking for a sex crimes defense lawyer in Montgomery County, contact the Law Office of Chris Allen and Bill Pattillo. We serve clients throughout Montgomery County, including Conroe, The Woodlands, Willis, Magnolia, New Caney and all areas of the county.
Client Reviews
Contact Us
1

Free Consultation

2

Evening & Weekend Appointments Available

3

Over 45 Years of Combined Experience
Fill out the contact form or call us at
(936) 539-5522
to schedule your free consultation.