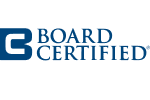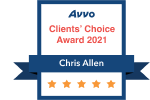 Sealing Juvenile Records
In Texas, the records of nearly every juvenile crime, whether adjudicated or not, can be sealed. Sealing your child's juvenile records means that these records will not appear on criminal background checks in the future. This is important as your child looks towards his future. Future employment and admission into college could be adversely affected by the presence of a juvenile crime on your child's record. So too could entrance into the military.
It is important to note that the laws regarding sealing a juvenile's records are much more expansive than those regarding adult expunction or non-disclosure. Even if your child has been adjudicated of a felony offense (so long as it was not a determinate sentence case or your child was not tried as an adult) these records can be sealed.
Do not let youthful mistakes affect your child's future. Contact Board Certified Juvenile Law Specialist Chris Allen to have your child's records sealed. Call for a free consultation at (936) 539-5522.
Client Reviews
Contact Us
1

Free Consultation

2

Evening & Weekend Appointments Available

3

Over 45 Years of Combined Experience
Fill out the contact form or call us at
(936) 539-5522
to schedule your free consultation.