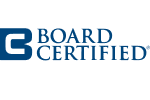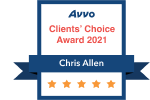 Juvenile Crimes
Juvenile crimes in the State of Texas are NOT treated the same as adult crimes. The purpose of the juvenile justice system is to rehabilitate, not to punish. The laws that govern juvenile crimes are completely different than those that govern adult crimes. Many lawyers do not know this. There are a multitude of avenues available to you if your child has been charged with a juvenile crime. Many of these avenues do not include your child being adjudicated for the crime. This is important for you to know and the best opportunity you have to achieve these results is to hire a Juvenile Defense expert.
Attorney Chris Allen is Board Certified by the Texas Board of Legal Specialization in Juvenile Law. As of January 2011, there were less than 60 Board Certified Lawyers in the State of Texas (out of more than 70,000 total lawyers). As the former Chief Juvenile Prosecutor for the Montgomery County Attorney's Office, Chris Allen has the knowledge, experience and relationships to successfully resolve your child's juvenile issues. Attorney Chris Allen, along with his law partner Bill Pattillo and Carolyn Atkinson were selected by the judges of Montgomery County to handle all of the indigent juvenile defense cases for Montgomery County. If the judges of Montgomery County can put their faith in the quality of our defense, so can you.
A mistake as a youth should not be a life changing event. However, with the wrong lawyer on board, it could become just that. Hire a Board Certified Juvenile lawyer to ensure that your child is receiving every protection that the law allows. Call now for a free consultation at (936) 539-5522.
Client Reviews
Contact Us
1

Free Consultation

2

Evening & Weekend Appointments Available

3

Over 45 Years of Combined Experience
Fill out the contact form or call us at
(936) 539-5522
to schedule your free consultation.