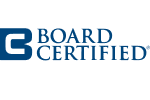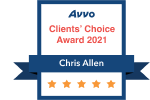 DWI
Montgomery County, Texas DWI Attorney
DWI Lawyer in Conroe, The Woodlands and the Surrounding Areas of Montgomery County
DWI is a crime that is taken very serious by both law enforcement and prosecutors in Montgomery County, Texas. Various media outlets have praised the Montgomery County District Attorney's Office for their crackdown on drunk driving. Along with this crackdown come such measures as "no-refusal" weekends and mandatory blood draws. Unfortunately, this zealousness sometimes results in charging drivers who are not legally drunk. You need to protect your rights by immediately hiring a lawyer if you have been arrested for DWI.
Unlike most misdemeanor offenses in the Texas Penal Code you cannot receive a deferred adjudication on a DWI case. There are other penalties that also attach to this crime which are unique to DWI. For example, your driver's license can be suspended from anywhere from 90 days to 1 year. There is also a mandatory minimum of 72 hours in jail. If placed on probation there will be a minimum of 24 hours of community service.
If you are looking for a DWI defense attorney in Montgomery County, contact the Law Office of Chris Allen and Bill Pattillo. We serve clients throughout Montgomery County, including Conroe, The Woodlands, Willis, Magnolia, New Caney and all areas of the county.
Client Reviews
Contact Us
1

Free Consultation

2

Evening & Weekend Appointments Available

3

Over 45 Years of Combined Experience
Fill out the contact form or call us at
(936) 539-5522
to schedule your free consultation.