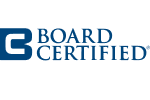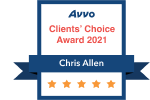 Robbery
Montgomery County Robbery Attorney
Robbery Defense Lawyer in Conroe, The Woodlands and the Surrounding Areas of Montgomery County
Robbery is defined as committing theft and with the intent to obtain or maintain the property the actor intentionally, knowingly, or recklessly causes bodily injury to another or intentionally or knowingly threatens or places another person in fear of bodily injury or death. For example, if you were to shoplift items out of a store without touching or threatening another person, you wouldn't be charged with robbery. However, if you injured a store employee during the theft you will most likely be looking at robbery charges. Robbery is a second degree felony and is punishable by up to twenty years in prison.
If you have been charged with robbery or are being investigated for robbery you need to immediately contact a lawyer. Find a criminal defense attorney who is aggressive in protecting your rights. Chris Allen is familiar with all types of robbery offense cases and will protect your rights throughout the legal process.
The crime of aggravated robbery is a first degree felony and differs from robbery due to a deadly weapon being involved or serious bodily injury to the victim. A conviction for aggravated robbery could be punished by up to life in prison.
If you are being investigated or have been charged with either robbery or aggravated robbery in Montgomery County, Texas, it is paramount that you immediately contact a lawyer.
If you are looking for a robbery defense lawyer in Montgomery County, contact the Law Office of Chris Allen and Bill Pattillo. We serve clients throughout Montgomery County, including Conroe, The Woodlands, Willis, Magnolia, New Caney and all areas of the county.
Client Reviews
Contact Us
1

Free Consultation

2

Evening & Weekend Appointments Available

3

Over 45 Years of Combined Experience
Fill out the contact form or call us at
(936) 539-5522
to schedule your free consultation.